Cornelius Adumpo
Ben Abianab Agalga Laid to Rest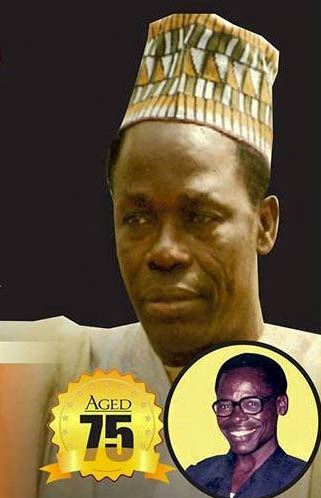 Mr. Ben Abianab Agalga, the late father of the Member of Parliament for Builsa North and deputy minister for the interior, Hon. James Agalga, was laid to rest on Saturday, May 30th at Chuchuliga-Naamonsa in the Builsa North District.
He was born on 9th January, 1940 in Naamonsa, a suburb of Chuchuliga as the youngest of twelve siblings and the only one of them to have risen to the Zenith of the academic ladder.
The late Abianab Agalga began his primary education in 1948 at the Chuchuliga Local Authority Primary School and completed in 1953. He then proceeded to the Sandema Middle Boarding School where he successfully obtained the middle school leaving certificate with distinction in 1957. In 1958, he taught as a pupil teacher at Yiwasa Primary School. Desirous of climbing up the educational ladder, Agalga successfully gained admission into the Pusiga Training College where he obtained the Teachers certificate B in 1960. He taught at the Kadema Primary School for two years before proceeding to do his Teachers certificate A at the Babagabaga College of Education in Tamale.
In 1963, the late Agalga, by dint of hard work, was awarded a scholarship under the special scholarship scheme for adults in the Northern Territories to undertake his secondary education at the Government Secondary School, now known as the Tamale Senior High School. There he obtained the GCE 'O' level certificate with distinction and successfully passed the GCE 'A' level to be admitted to the University of Ghana in 1958 where he obtained a Bachelor of Art degree in 1970. After his first degree, he was posted to the Yendi Secondary School where he taught for two years.
The late Agalga's unprecedented zeal for higher education led him into the University of Cape Coast to pursue a course leading to the award of a Post Graduate Certificate Education in 1973 and was reposted to Yendi Secondary School. He taught there for three years before he was transferred to the Bimbila Training College in 1976.
In 1979, the late Agalga was appointed Headmaster and posted to Salaga to start a Junior High School. He was again posted to the Bimbila Training College in 1980 where he stayed as the head of the college for eleven years.
The late Ben Abianab Agalga was appointed District Director for Bawku East, now Bawku Municipality in 1991. He became the acting Regional Education Director for Upper East in 1997 and was made a substantive regional director for Brong Ahafo in 1998 where he served until 2001 when he retired from active service.
Apart from his academic credentials, he was an astute politician, who represented his electoral area at the then Builsa District Assembly and was made its presiding member.