Franz Kröger
SANDEMA STREET NAMES
I would like to thank Yaw Akumasi Williams for providing data for this article. It was he, who drew a basic map of Sandema including the new names. I would also like to thank Robert Asekabta and the head of the Town and Country Planning Office for providing seven air-photos of Sandema with the new street names added to them. I thank them for permitting me to print some of these maps in our journal.
Around April 2013 President John Dramani Mahama directed all the Chief Executives and the District Assemblies to name the streets of their settlements. The deadline was set for the end of September 2014. Under the direction of the Town and Country Planning Office, the project started in Sandema, the district capital of the Bulsa North District, a short time after the directive and could be conluded before the end of the deadline. The choice of the street names for Sandema was carried out by the Bulsa Traditional Council, which was chaired by Sandemnaab Azagsuk Azantinlow.
Fumbisi, the capital of Bulsa South, began the street naming project only a few before the deadline. "Speaking to Citi News, the Chief Executive for the Fuilsa South District Assembly, Elizabeth Jane Afiuc explained that the district started the exercise late becaus of the delay in apoointing a new District Chief Executive (DCE) for the area (citifonline.com/2014/26/builsa-south-begins-street-naming-project).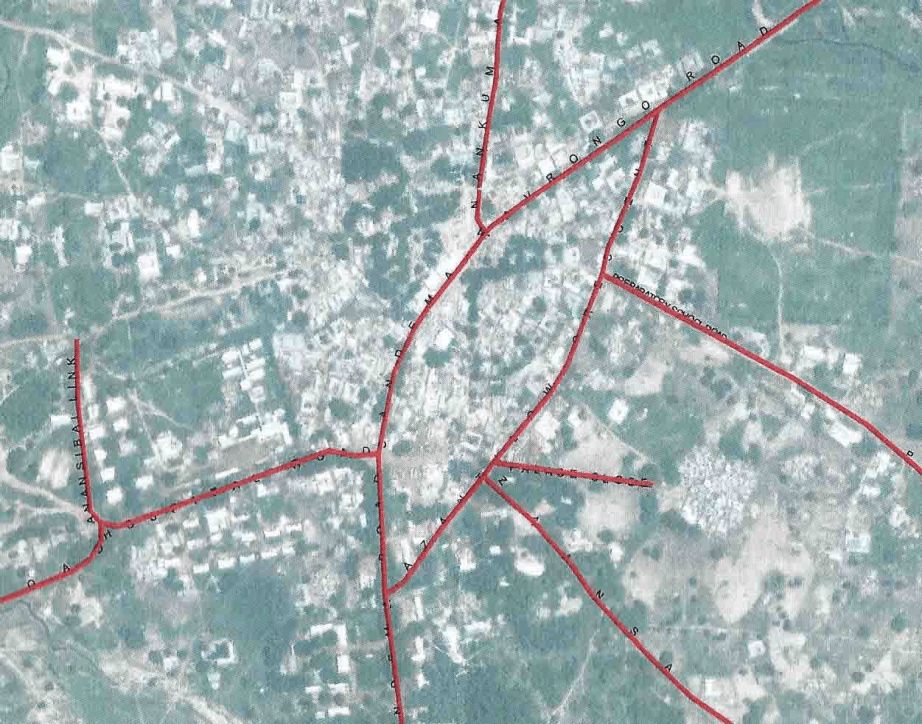 Yaw's Map: