Franz Kröger
In memoriam Michael Ankobilla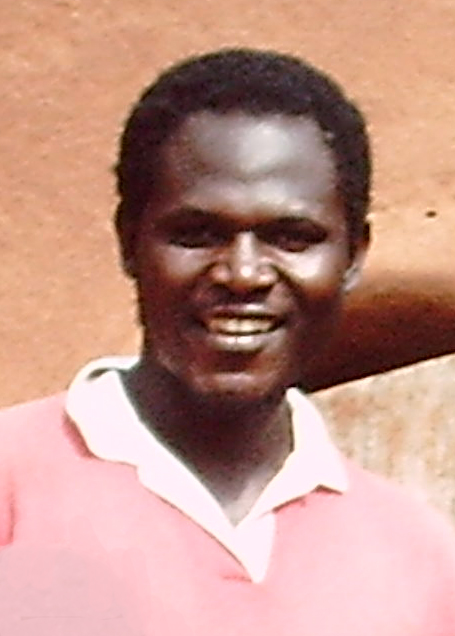 Michael Ankobilla 1986
In August 1973 I decided to extend my studies of Bulsa material culture by including the pottery of Fumbisi. One morning I found myself near Fumbisi market square which seemed to be deserted on this non-market day. How could I start collecting data on pottery here? Then I saw a young man crossing the empty place in a hurry. In his nice and orderly European clothes he looked like a teacher (and he was a teacher!). Quickly approached him and informed him about my request. He gave up his own programme for the morning and together we visited Anangbiak Yeri in Fumbisi Vayaasa. Here I had my first contact with Bulsa pottery.
From then on a close co-operation between Michael and me commenced. I liked his exact and diligent way of working, as it can be seen in this map of Fumbisi.
After our co-operation had lost its impetus, partly due to my extensive work among the Koma, I remembered his talent of drawing maps, when I decided to provide an atlas of Southern Bulsa villages and towns. He might well relieve my main assistant Yaw Akumasi and co-operate with him. After enquiring about Michael in Fumbisi, Yaw wrote to me that Michael Ankobilla has died some years ago. Later, his senior brother George Anko-bil informed me that Michael died in 2012 of internal organ failure at the Sandema hospital. I recognized that I had not only lost a competent co-operator but also a good friend. May he rest in peace.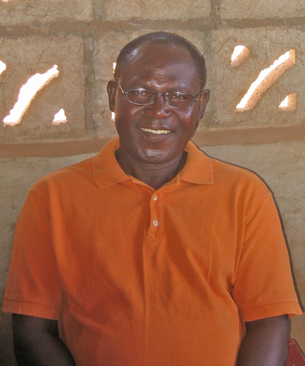 Michael Ankobilla 2006