Franz Kröger
Sylvester Ateteng Azantilow




1950-2020
Source: Funeral Programme 2020 and Information by Robert Asekabta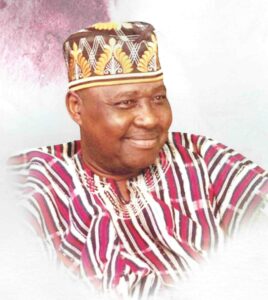 I think it was in the 1980s that I routinely visited the Sandemnaab and Paramount Chief Azantilow. As usual, I was assigned a young man to act as my interpreter and guide. This time it was Sylvester Ateteng, a son of the chief, who immediately struck me as a very friendly and competent man. This was to remain my only personal encounter with him. At the end of my conversation with Chief Azantilow, he jokingly asked me whether I might give a job to Sylvester. A few years later, Sylvester became Deputy Minister of Youth and Sports.
His political and professional career  can be briefly summarized as follows:
1990:He was appointed an assemblyman by the government
1991: His entry into national politics commenced when former president J.J. Rawlings appointed him a member of the National Consultative Assembly that drafted the 1992 constitution of the Republic of Ghana.
1992-96: As a candidate of the NDC (National Democratic Congress) party, he was elected as a member of parliament.
1996: He lost his bid for re-election.
2004-2008: He was appointed member of the Upper East Regional Disciplinary Committee where he served from 2004-2008.
November 2010: Under President Atta Mills, he was appointed deputy director general of the National Disaster Management Organisation (NADMO) where he was in charge of finance and administration.
2012: As a contender in the election of a new Sandemnab, he lost in favour of his elder brother Azagsuk.
2014: He fell seriously ill with a kidney-disease.
August 2015: He went to India for a kidney transplant.
February 2017: Because of his illness, he retired from his occupation at the NADMO.
2020: He died in Accra.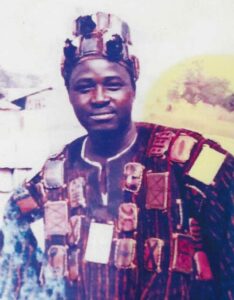 Sylvester was born on 30 December, 1950. He attended Ayieta Primary and Middle School in Sandema and Notre Dame Minor Seminary Secondary School, a private Catholic school, in Navrongo. After completing this schooling, he worked as a teacher at St. Francis Primary School in Wiaga for about a year. Then he was employed by the Meat Marketing Board in Paga where he attained the managerial position of senior marketing officer.He married Grace Alanlie from Sandema-Balansa in 1976. His second wife was Mary Abu Hagbana whom he first met at a sports festival in Navrongo in 1977 and married in 1978.
Sylvester was the father of four surviving children and many grandchildren, all of whom he loved very much and by whom he was much loved, as the numerous obituaries in his funeral programme show.
In addition to his family, sport was his other great passion. In his youth he was an enthusiastic and good football player on several successful teams which earned him the nickname Puskás (a reference to the Hungarian national player).
The last years of his life (starting in 2014) were marked by a severe kidney disease. Even the transplantation of a kidney in India brought only temporary improvement. On July 20, 2020, he died in the Police Hospital in Accra. His burial took place at the Sandema Royal Burial Grounds. Rev. Fr. Sebastian Aduku, the parish priest of Christ the King Catholic Church (Sandema), celebrated the requiem mass.
I regret that I did not get to know Sylvester better and having had interesting conversations with him. According to Robert Asekabta, also a grandson of Chief Ayieta, "Sylvester had learnt a lot of history handed down by our parents, especially the late Azantilow Ayieta. We depended on him a lot for the history of Ayieta-Yeri and mostly about chieftaincy in the Bulsa Traditional Area".
The author of this obituary expresses his sincere condolences to all relatives and friends of the deceased.
May Sylvester Ateteng rest in eternal peace.